Introducing our new Greenfield Guns Website: Where Traditional blends Contemporary
At Greenfield Guns, we are delighted to announce the launch of our brand-new website, bespokely crafted in collaboration with Wiltshire based marketing agency, blue bee. This partnership marks an exciting transformation for us as we embrace a fresh, new look which aims to reach a broader and younger audience.
For over six decades, Greenfield Guns has held a steadfast commitment to the art of gunmaking, delivering firearms of unparalleled quality. In an ever-evolving world, we recognised the need to adapt and connect with a new generation of enthusiasts. This called for a website that not only honours our rich heritage but also resonates with the modern sensibilities of today's audience. We asked for a website that showcased our expertise in the world of gunmaking, without being too stuffy. It's clear that blue bee has delivered!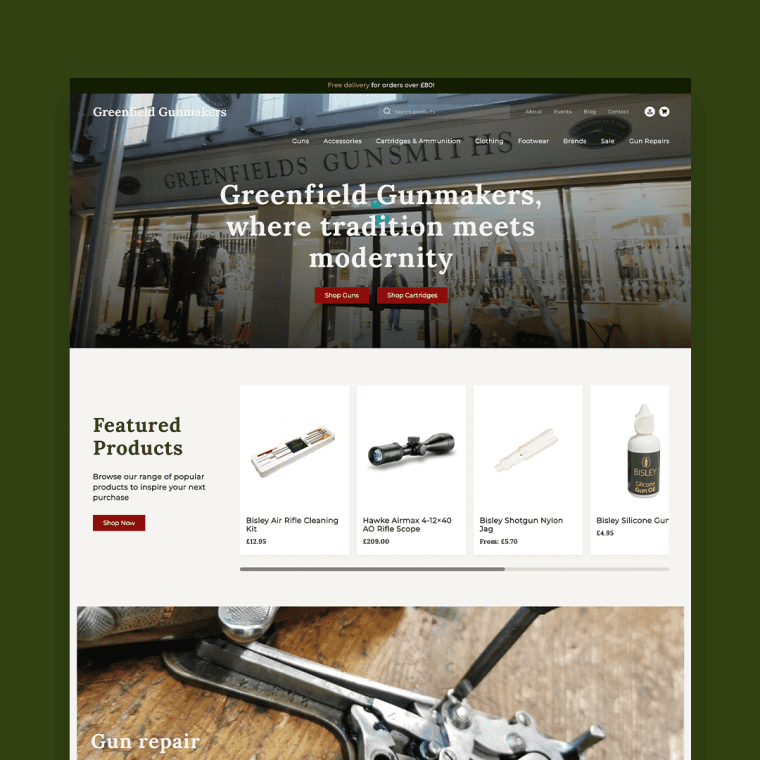 Features that make us stand out
As a company, our depth of knowledge in firearms is truly unmatched. We take immense pride in providing the most extensive and finest collection of firearms available for miles around. Our new 'Gun of the Week' feature on our website not only showcases our latest inventory but also highlights the most sought-after options.
Furthermore, our ammunition calculator simplifies the purchasing process, offering customers the flexibility to select from a diverse range of brands, calibres, and quantities.
With our new dedicated events section, users can stay well-informed about our upcoming shooting events and easily reserve their spots in any event that piques their interest. We are committed to keeping our community engaged and informed.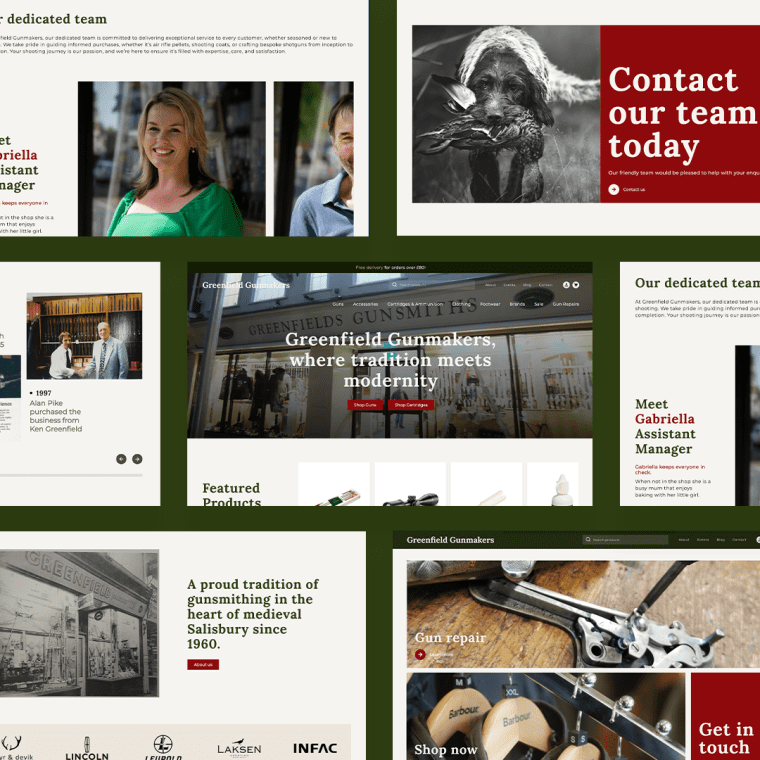 A few months in the making: Results worth waiting for!
The result? A fully bespoke WordPress website that seamlessly blends old-world craftsmanship with cutting-edge design. Navigating our new website provides an engaging experience for our variety of users. From the moment you land on the homepage, you're greeted with a harmonious blend of classic gun imagery with stylish, modern elements.
But it's not just about aesthetics. The website has been thoughtfully designed for ease of content management, ensuring that we can showcase our products with ease, share our latest news, and engage with our audience as we move forward.
We invite you to explore our new website today! Whether you're after a new accessory for your next country adventure, or simply wanting to browse our gun collection, we'd love to hear your feedback.